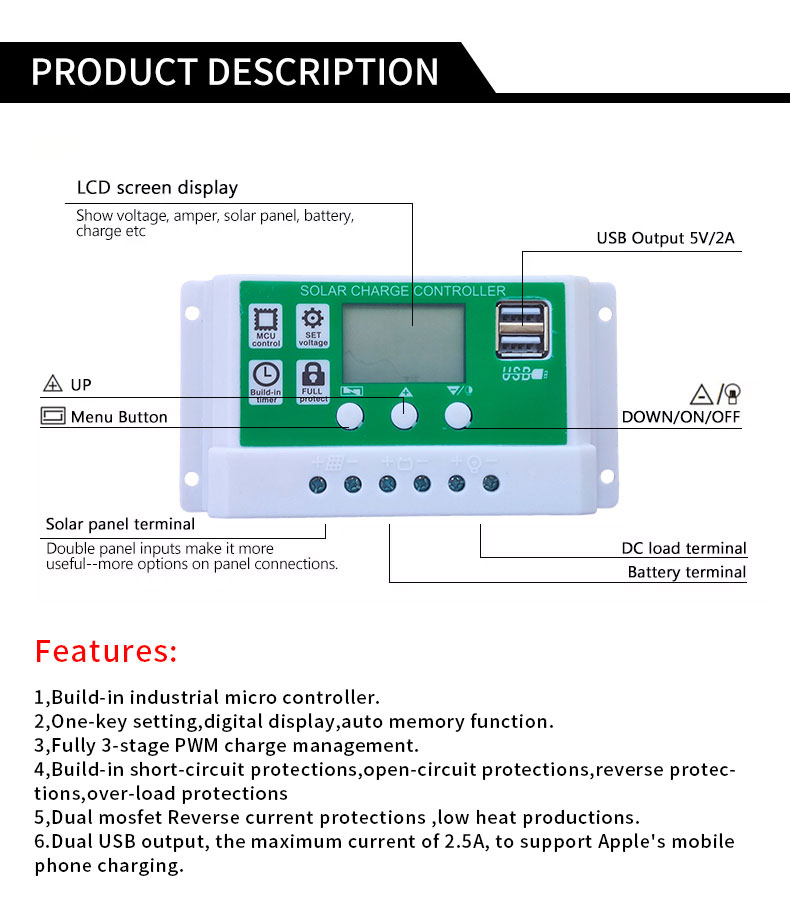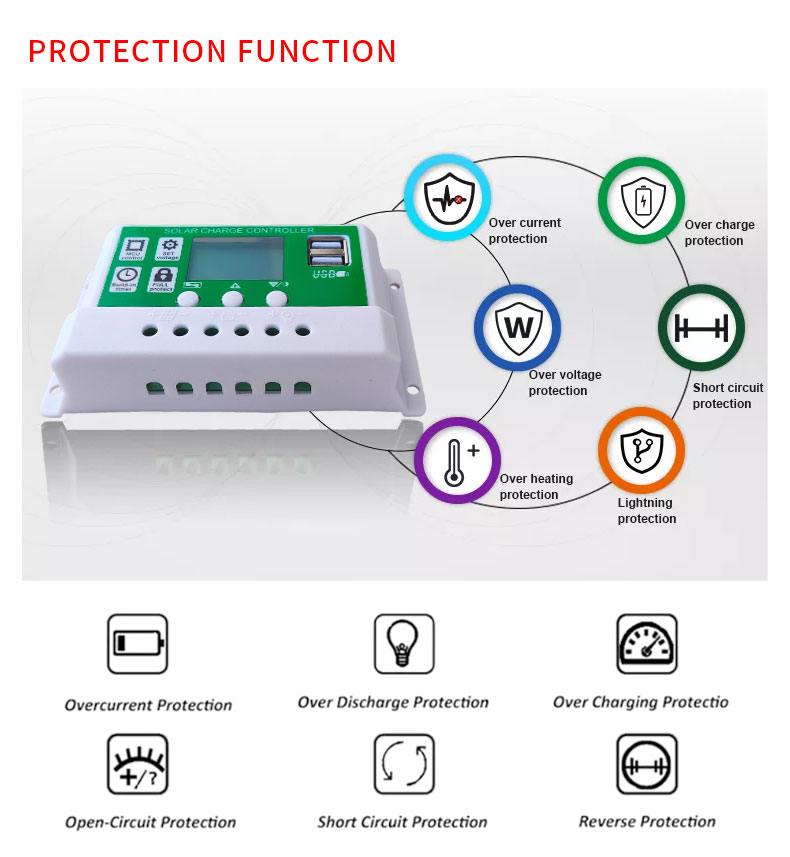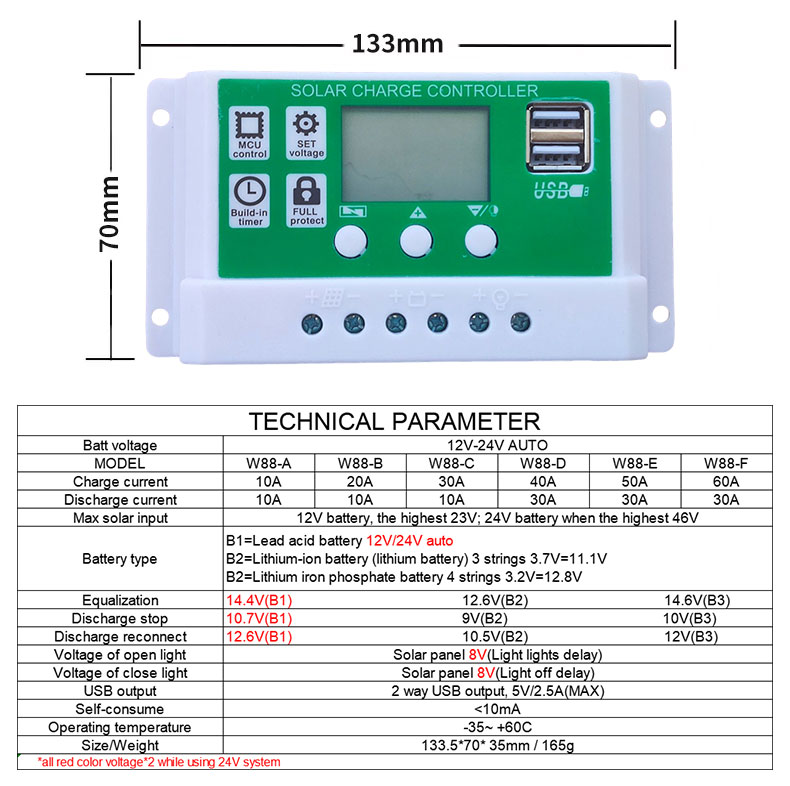 *all red color voltage*2 while using 24V system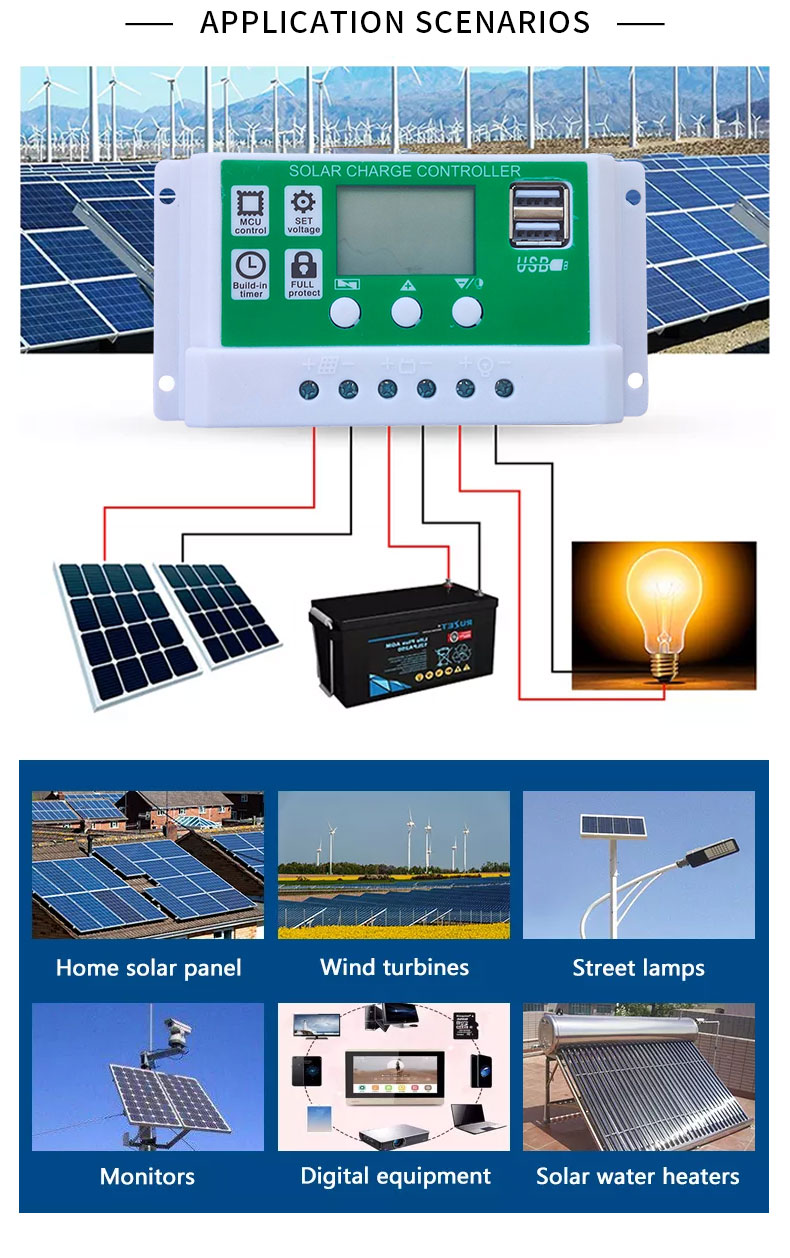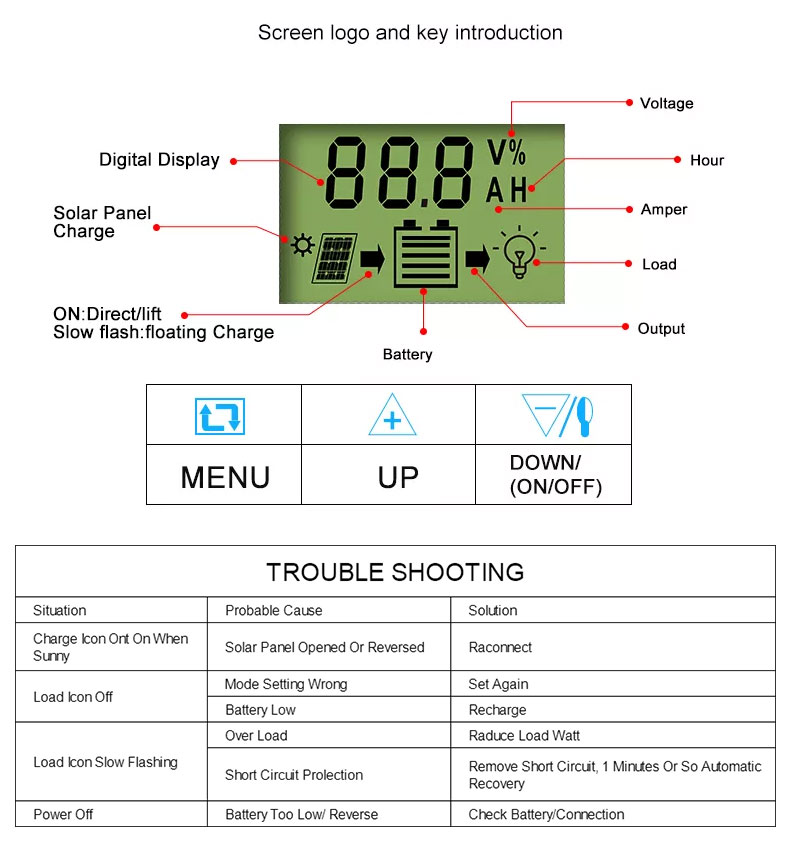 SAFETY INSTRUCTIONS




1.

This controller is suitable for 3 types of batteries, including lead-acid batteries (12V/24V auto), lithium-ion batteries(3 strings of 11.1V lithium batteries);

lithium iron phosphate batteries (4 strings of 12.8V) Dont used in Other battery.

Battery type description:

B1 is a lead-acid battery (12V/24V auto);

B2 is a lithium ion battery (3 strings of 11.1V lithium batteries);

B3 is lithium iron phosphate battery (4 strings 12.8V)



2.

The battery cable should be as short as possible to minimize loss.




3.

When installation for the first time, set the battery type according to the type of battery and make sure that the battery has enough voltage so that the controller can recognize the correct battery type.




4.The charge regulator is only suitable for regulating solar modules.


Never connect another charging source to the charge regulator.