Dough sheeter with automatic floor BDQ-650A

Description
1.Special design, the thinnest can be pressed to 1mm, uniform thickness.
2.Adopt the unique sprocket drive, lower noise, lower cost, extend service life.
3.Roller through a special process, dough is non-stick and less scratch.
4.Stainless steel safety guard to ensure operation safety.
5.Folding structure, saving space, wheel brakes, easy to move.
6.According to customers' requirements, the foot switch and Rolling pin can be added, and the machine materials can also be customized to full stainless steel.
7.New design model, added automatic flour duster.

APPLICATION
Applicable to Croissant, hand tear bread, egg tart, Wife's Pastry, flaky pastry and other pastries. It can also be used for dough pressing.

Technical Paremeter
Model

Machine Name

Voltage

power

rolling regulating range

working size(mm)

packing size(mm)

conveyer belt size(mm)

max.
dough
weight

weight

450B

450 desktop dough sheeter

220V/
380V

0.55KW

1~35mm

1770*810*640

880*750*860

1700*430

4KG

120KG

520B

520B
desktop
dough
sheeter

220V/
380V

0.55KW

1~35mm

2230*880*640

950*750*1090

2160*500

4KG

129KG

380C

380C dough sheeter

220V/
380V

0.55KW

1~35mm

2100*810*1050

930*760*1530

1700*360

3KG

170KG

520C

520C dough sheeter

220V/
380V

0.55KW

1~35mm

2740*870*1050

960*760*1730

2160*500

5KG

190KG

650C

650C dough sheeter

220V/
380V

0.75KW

1~35mm

2980*1000*1320

1080*800*1850

2400*630

6.5KG

230K

G

520E

520E Automatic dough sheeter

220V/
380V

0.55KW

1~35mm

2740*950*1050

1010*800*1730

2160*500

5KG

190KG

650E

650E Automatic dough sheeter

220V/
380V

0.75KW

1~35mm

2980*1090*1320

1170*800*1850

2400*630

6.5KG

230KG

520A

520A Automatic dough sheeter

220V/
380V

0.55KW

1~35mm

2740*950*1100

1040*800*1730

2160*500

5KG

195KG

650A

650A Automatic dough sheeter

220V/
380V

0.75KW

1~35mm

2940*1080*1220

1170*800*1850

2400*630

6.5KG

235KG

650Z

650Z Full Automatic dough sheeter (stainless steel)

220V/
380V

0.75KW

1~35mm

3532*1075*1320

1165*840*1850

3000*630

6.5KG

335KG
Note: Dough sheeter is the main product of our manufacturer, we have great advantage than others, with good quality and pretty competitive price. All the models can be customized as your requirements. e.g.:full stainless steel.

Pictures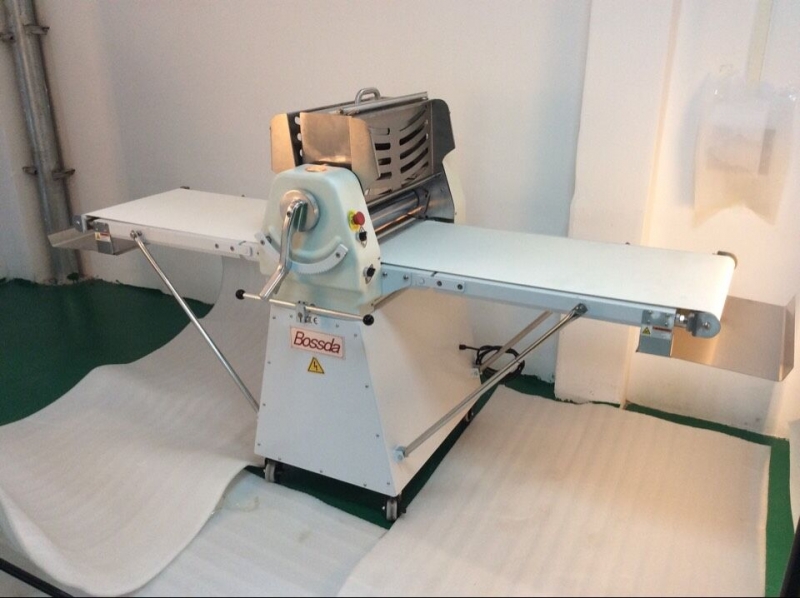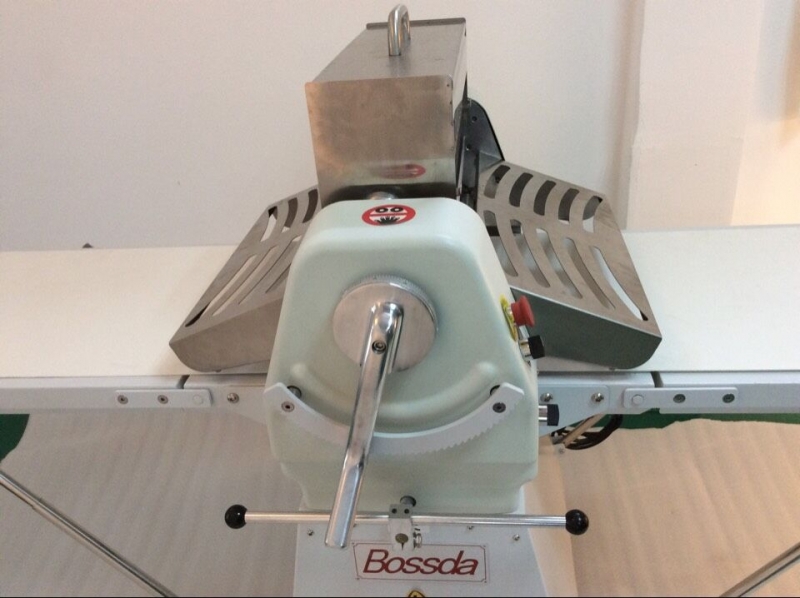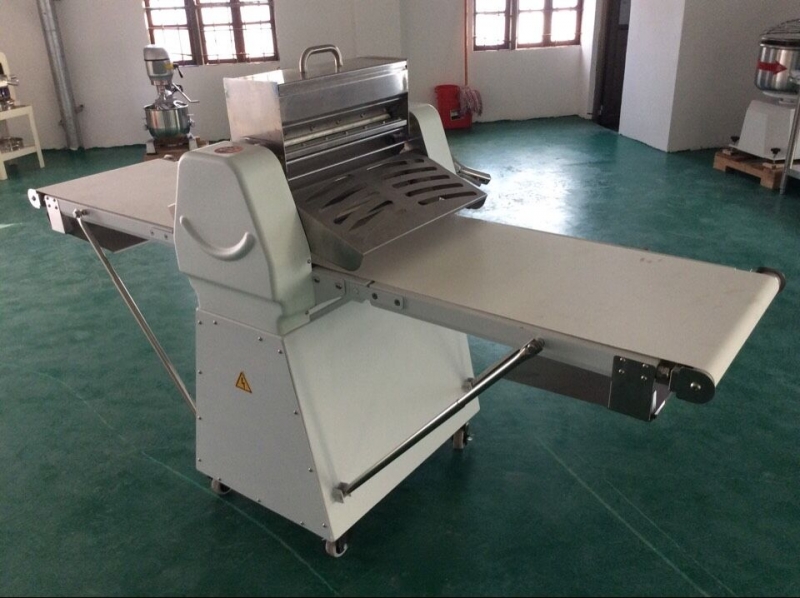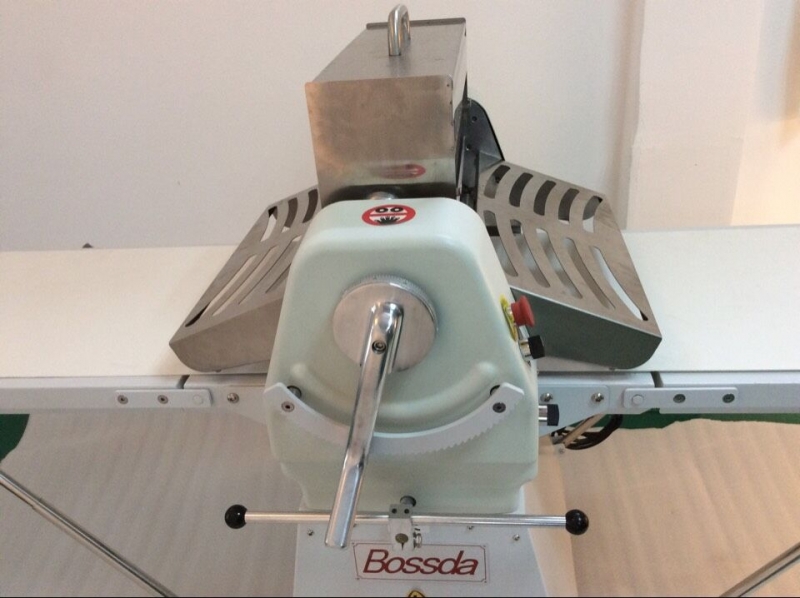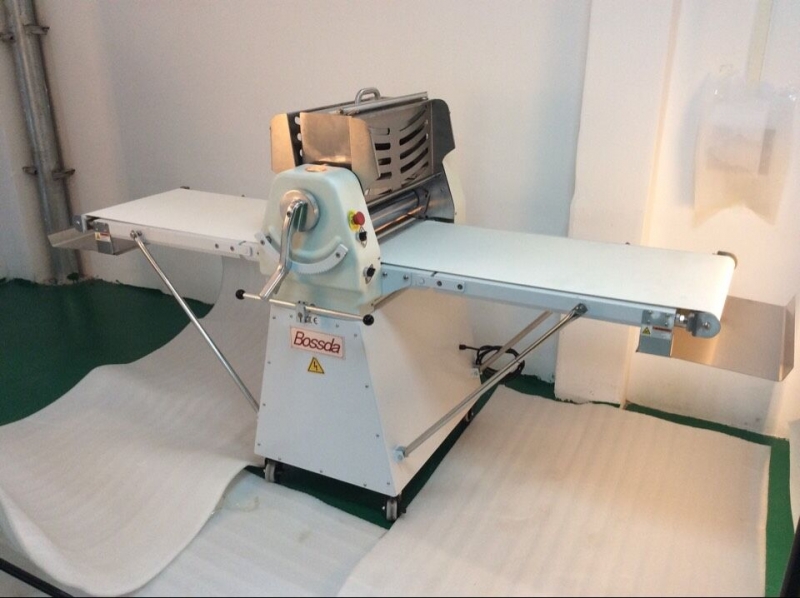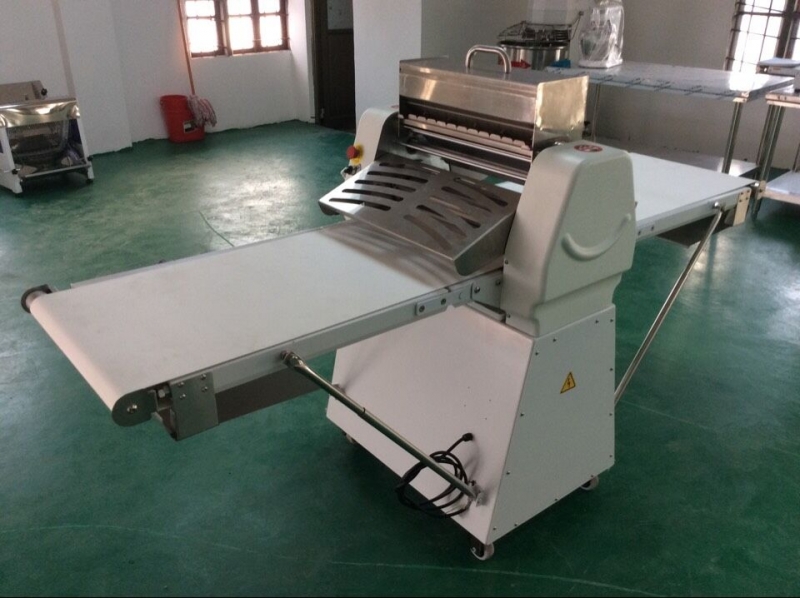 Application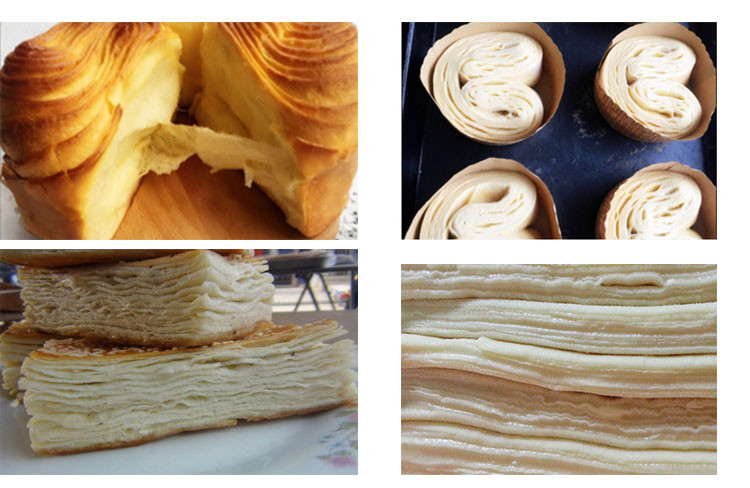 Why choose us?
1. We are manufacturer specialize in this field for more then 15 years,with the strength of dough
sheeter/mouder/divider&ovens,with good quality and pretty competitive price.
2. The products can be customized according to your requirements.
3. We have good team for technology and quality control. our quality policy: technological innovation, quality first.
4. Good after-sale service, 1year warranty and some accessories for free.
5. The delivery is on time.

Quick to contact seller
Mr.Leo
Mob: +8613535029075

Guangzhou Bossda Mechanical Equipment Co., Ltd.
Address: Self-Compiled West No. 70, Xinghua Road, Tanbu Town, Huadu District, Guangzhou, China.