Details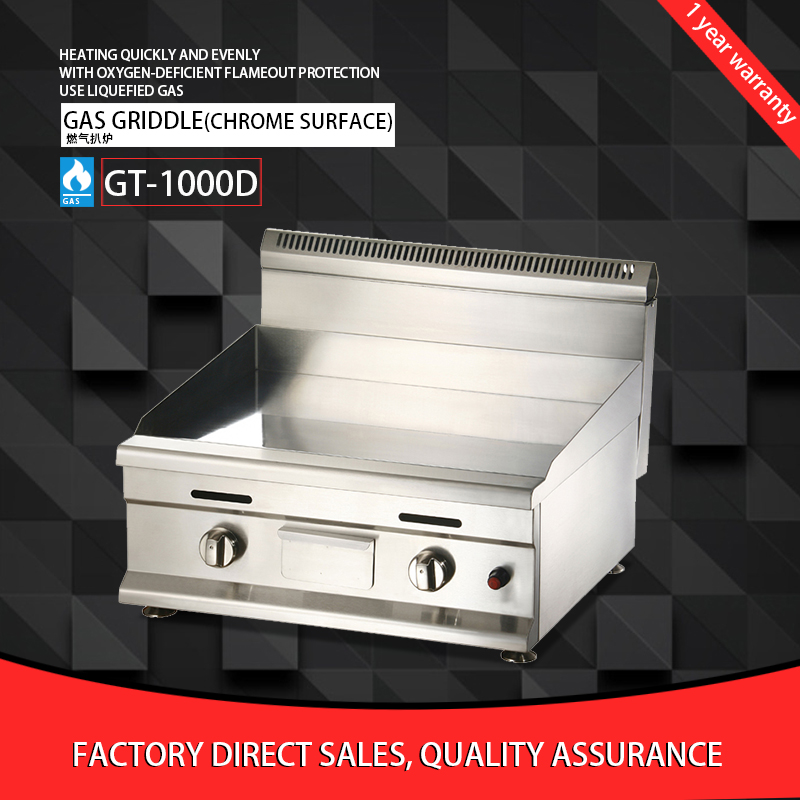 Gas stoves, also known as teppanyaki, are a way to eat vegetables. Heat the iron plate first, then place the fresh
meat and vegetables on it and cover it. Teppanyaki was invented by Spain in the fifteenth and sixteenth centuries. At
that time, because of the developed shipping in Spain, it was often sailed and colonized around the world. Because
the crew was in the sea and the sea, life at sea was very boring, so I had to fish for fun all day long. The fish is roasted
and cooked, and this cooking method was later transmitted by the Spaniards to Mexico and California in the American
continent.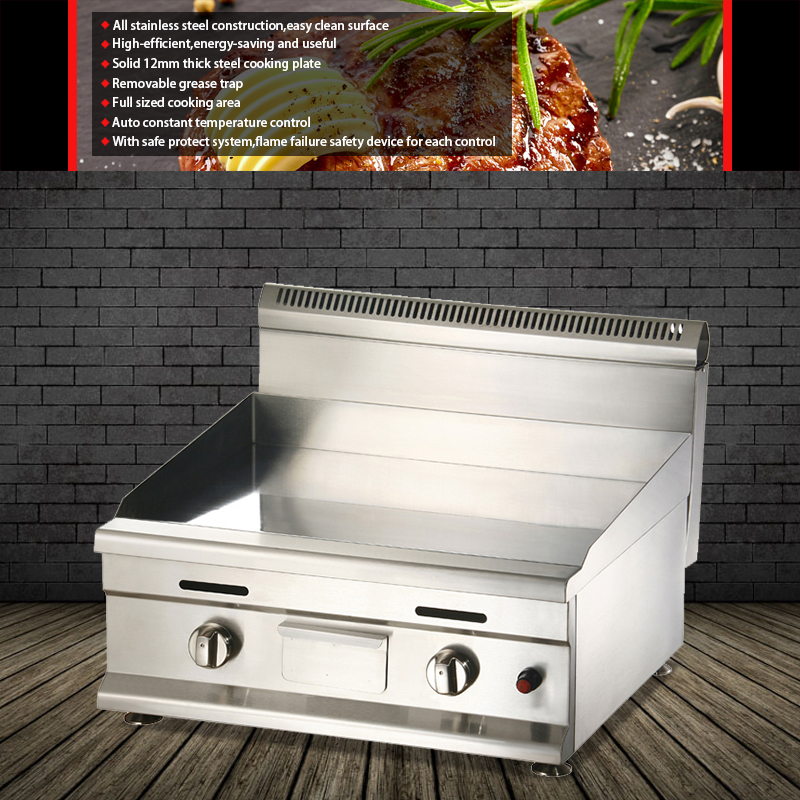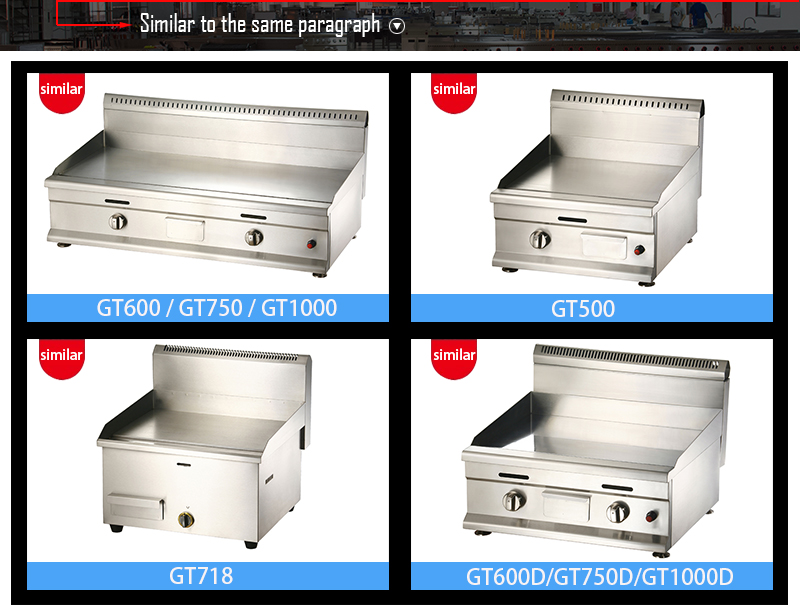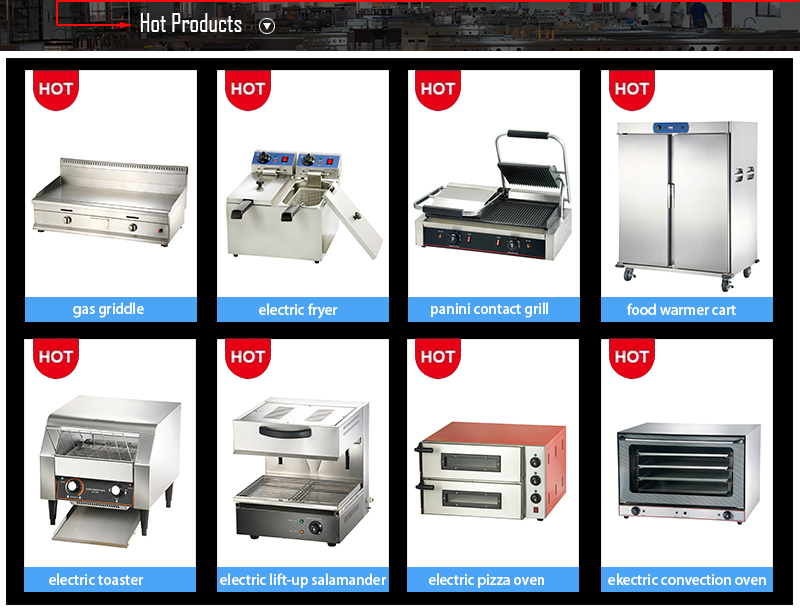 Main Features
1) All stainless steel construction,easy clean sur face.
2) High-effcient,energy-saving and useful.
3) Solid 12mm thick steel cooking plate.
4) Removable grease trap
5) Full sized cooking area.
6) Auto constant temperature control.
7) With safe prorect system,flame failure safety device for each control.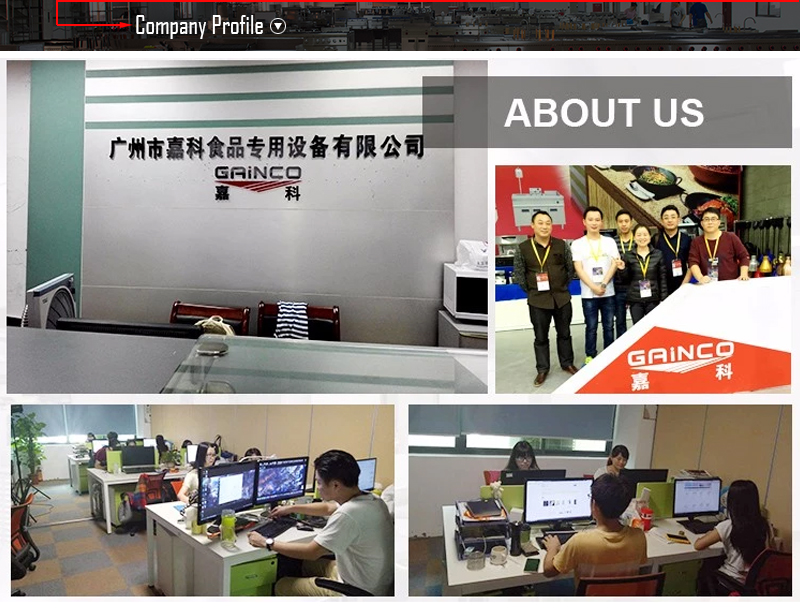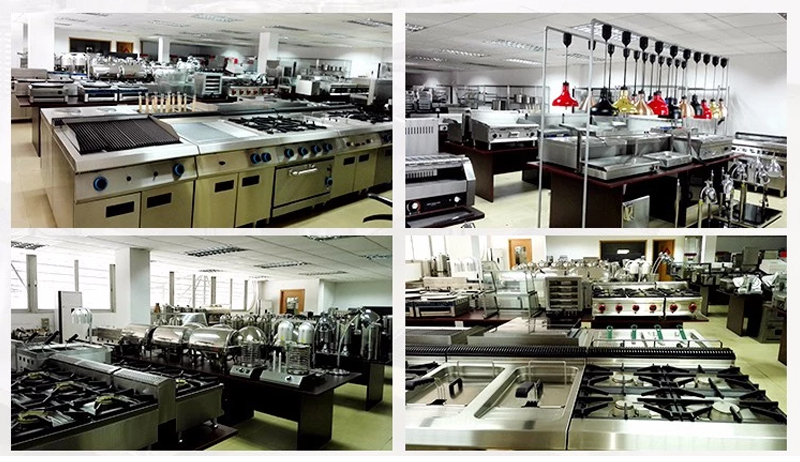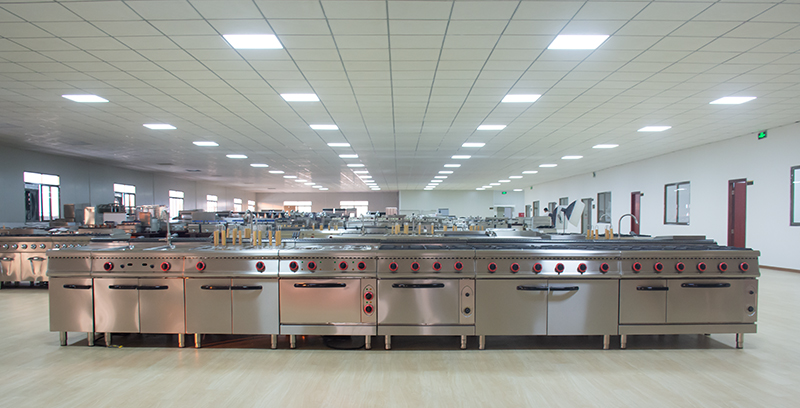 Company History
Guangzhou Gainco Catering Equipment Co., Ltd located in Panyu Guangzhou , factory more than 10000 square meter.

We are the professio
nal manufacturer of different kinds of Catering equipment, Hotel accessories, Kitchen accessoriesand
hardware fittings.

Quality Assuarance
In these years, our company pay more attention to introduce and develop the products technology. We own the advance
equipment and numerical co
ntrol machine tool, just like Punch. We attach im
portance to the quality co
ntrol of the products,
which from the product develop, produce to test, and we have a prefect flow of the quality control.

Business Partner
Our products sold to many countries and regions, including England, Germany, America, Canada, Australia and so on. The
extensive distribute channels, the flexible operating mode plus the professio
nal workshop, all of them make our company
have the rapidly development bedrock.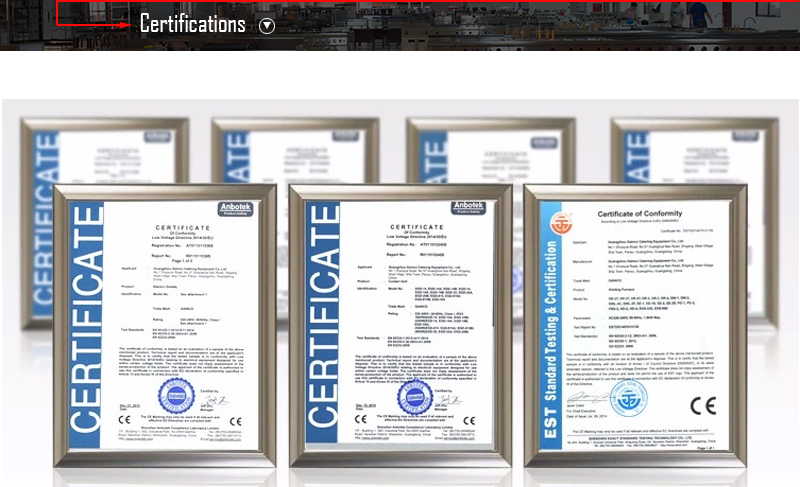 Machine Parts
Name: Collision bar
Brand: China
Original: China
Anti-collision bar prevents the knob from smashing, high-grade stainless steel slab thickening.

Main Features
Name: Basin
Brand: China
Original: China
The leaking fry can be taken out and the oil residue can be collected for easy cleaning.
Send your message to this supplier